A new generation of gaming energy supplements for your store.
Sign up below to learn more about our wholesale program and receive exclusive pricing to stock Hypr at your store.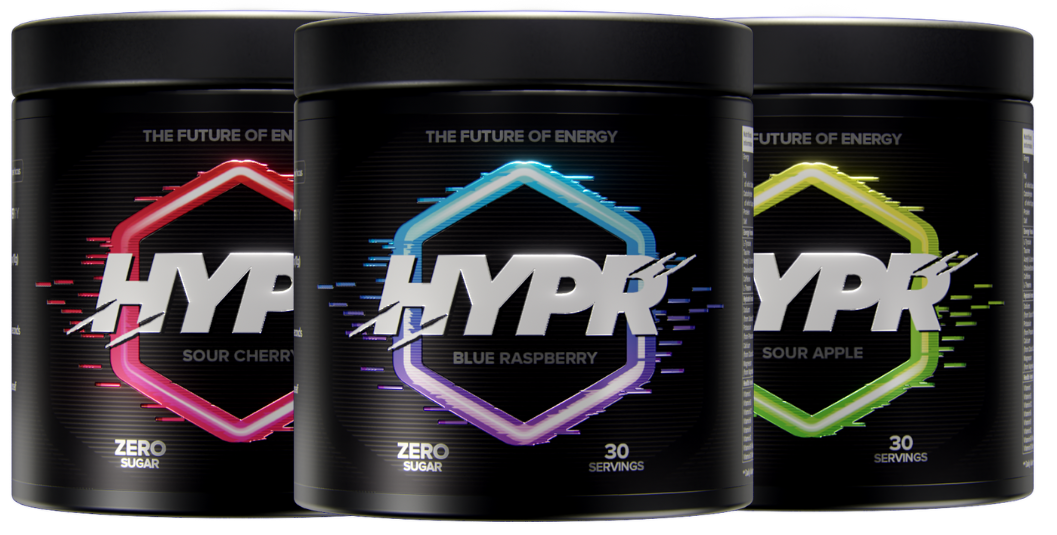 You always drink sugary energy drinks

You like to feel stimulated but don't enjoy the crash
Classic energy drinks are loaded with sugar and other unhealthy ingredients.
It's no secret. With classic energy drinks being one of the main contributors towards health problems in later life, we knew something had to change...which is why we've created HYPR.
Zero-sugar energy & focus drink

Packed with vitamins & minerals

Healthier than normal energy drinks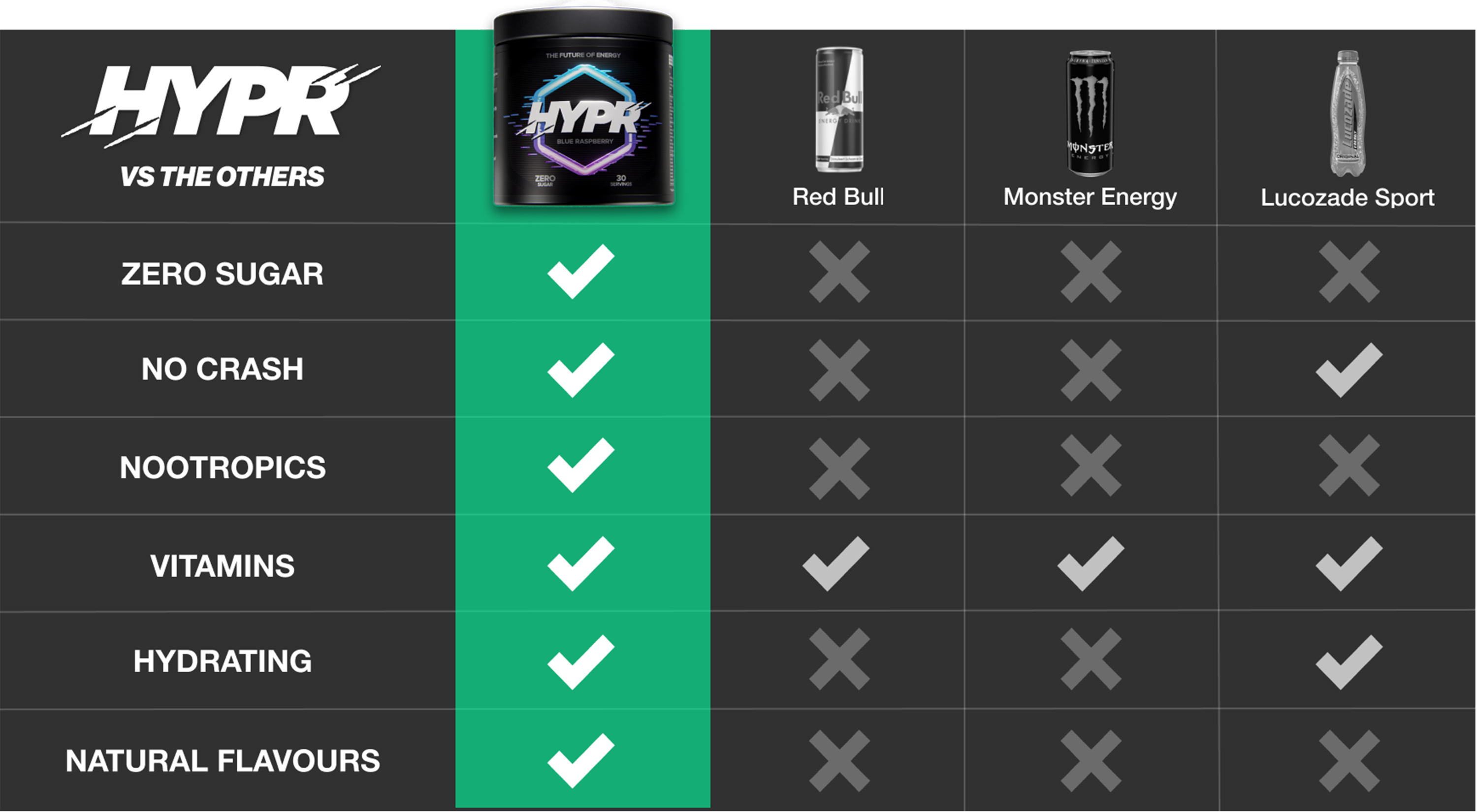 As you can see from the chart above, HYPR has a variety of benefits over other popular alternatives.
We offer a 30-day money back guarantee with each order.
Over 4,950+ Happy Customers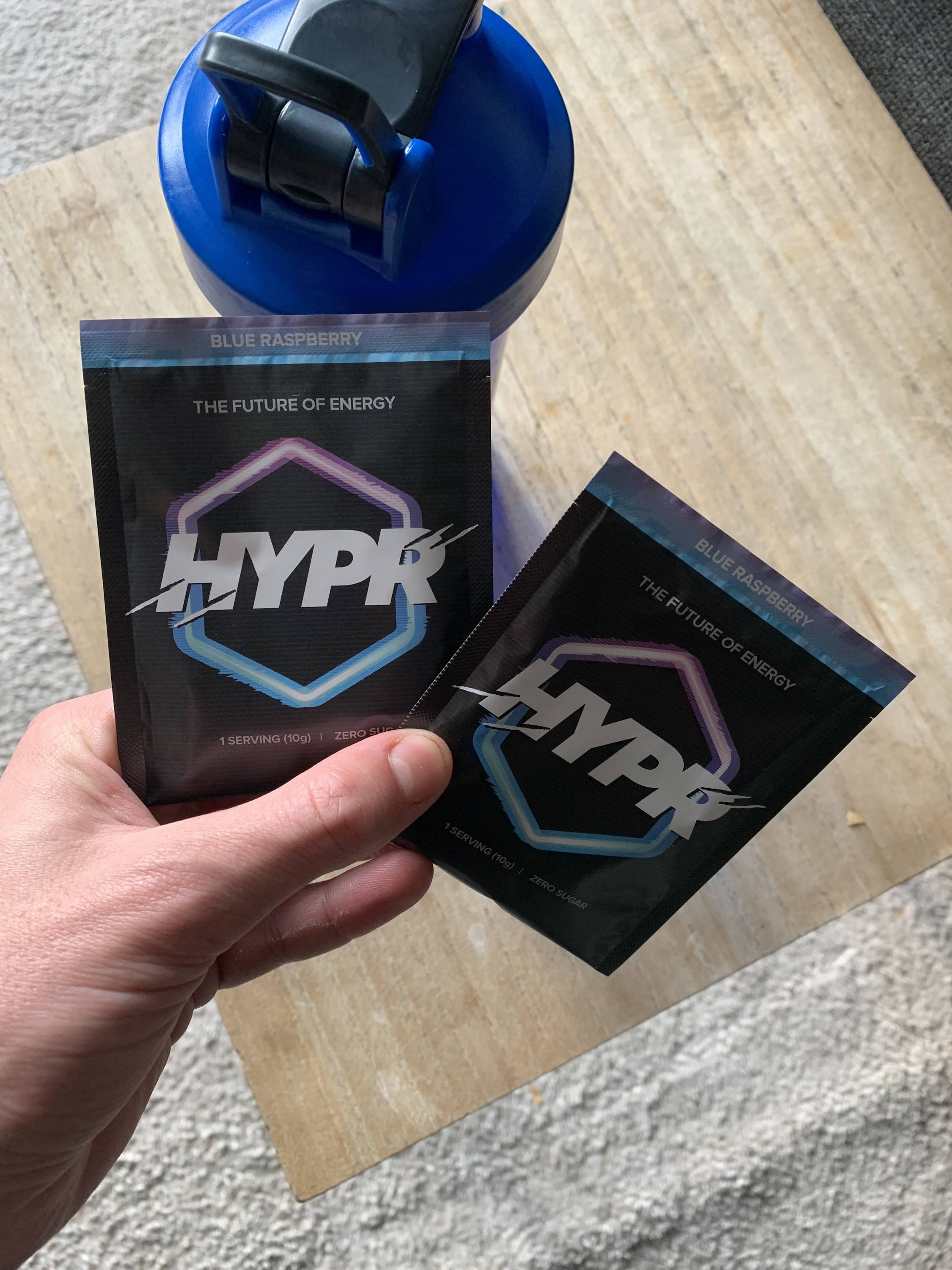 ALEX P - VERIFIED CUSTOMER
"HYPR gives me so much energy. I made the switch from drinking 2 cans of monster a day and haven't looked back!"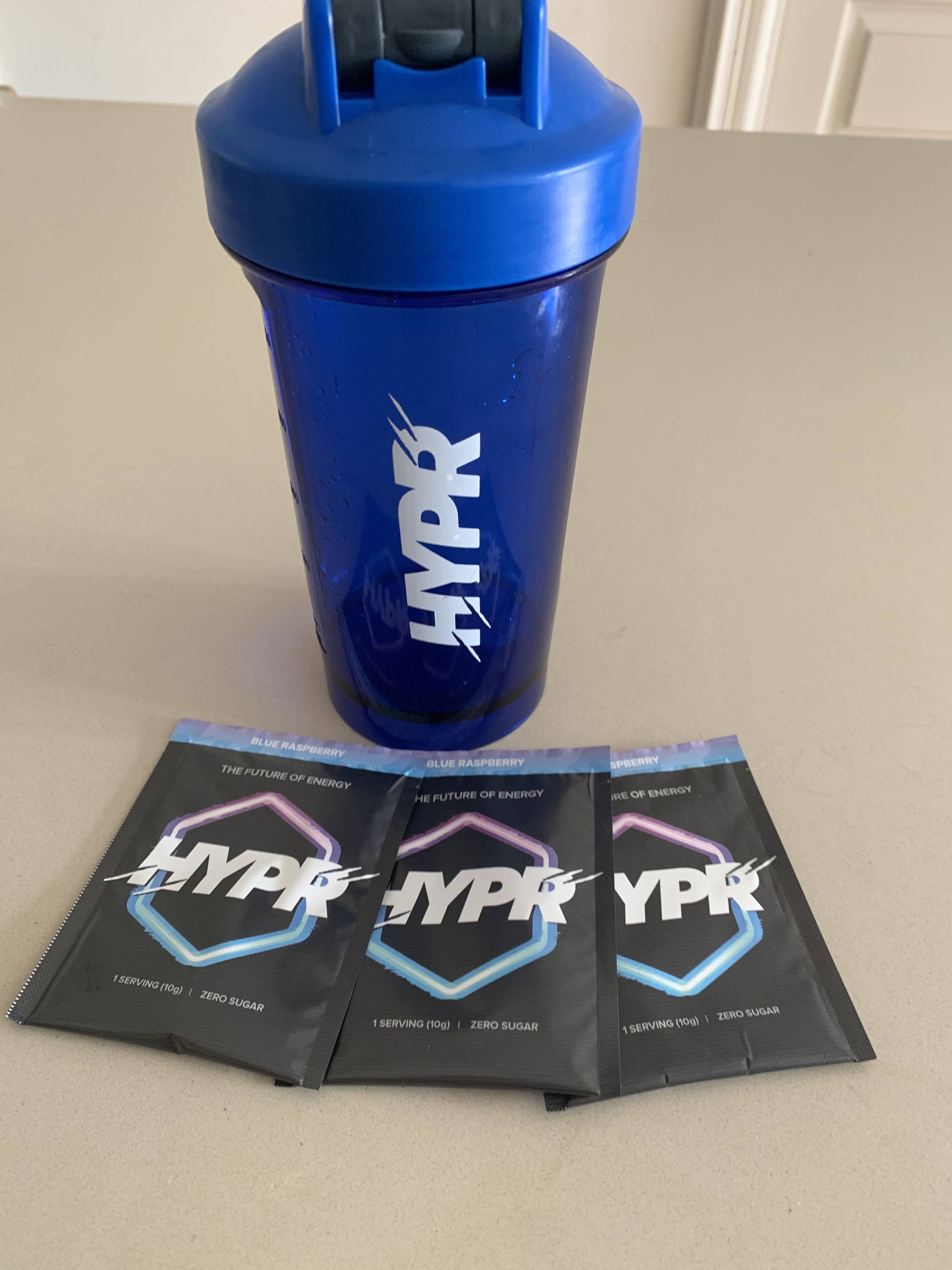 Hans G - VERIFIED CUSTOMER
"I have serious trouble focusing when I'm at work. Hypr really helped me get more concentrated and sharper when I'm doing my tasks"